HobbySat Media Players:


HobbySat Items for sale on Kijiji HobbySat Items for sale Here HobbySat ArabicSat Media Players TV Antennas HobbySat Mobile Dishes HobbySat WiFi Rotating Dishes Remotes &nbsp Satellite Receivers Dish LNBs Signal Meters Sat Dishes Sat Switches Telstar 5 Free Satellite Older Satellite Price List Calculate Satellite Angles

You do NOT have to continue paying CableTV or BellTV or Shaw Diect each month forever for TV Channels. All TV Video is available for FREE to you now. You DO need to have Internet though, so this will save you the monthly CABLE TV and Satellite TV and Netflix bills only if you have Internet. All you have to do is connect a TV media player to your router and computer/television. Any media player on the following list will do. They are arranged from cheapest to most expensive. The more expensive ones will work the best, but ALL will get you all the VIDEO you want GRATIS! You need 2MBs and up internet speed.

MYGICA MEDIA PLAYERS - FREE SHIPPING - FREE DELIVERY IN METRO

Contact us by email,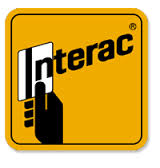 Pay by interac, send email money transfer to: hobby4300@yahoo.ca

See our ads on Kijiji or on our websites:
Click on each item to see it and you can email us from there or here: Email us at hobby4300@yahoo.ca

Guaranteed best price!
We try to have the best $ offer for you and price match anything in Canada.

MyGica Media Players MyGica Stuff MyGica Remotes Other Media Players Ethernet Bridges

MYGICA MEDIA PLAYERS:
---
NEW
Item 872aa: MyGica ATV495 PRO media player box smart tv 8GB or 16GB


MyGica 495 PRO 8GB: $128.95Can, $103.95us; 16GB: $151.67Can, $108.99us
---
NEW
Item 873aa: MyGica ATV1900 PRO media player box smart tv

$209.95Can, $139.95us
---
Item 869a: MyGica ATV 586 ATSC Live Local HD Channels + Android 4.4 TV Box

$74.95Can or $55.95us Clearance price only
---
Item 873: MyGica ATV1800e media player Internet TV Android HD quadcore

$139.95Can or $104.95us Special
Item 873: 1800e MyGica media boxes are in - rain check
---
Item 873a: MyGica ATV 1900 AC ATV1900AC Quad Octa 4K HD Android 5.0 TV Box

$187.95Can, $145.70us
Item 873a: MyGica ATV 1900 Quad Core
---
Item 872a: MyGica 495 4K quad core android 5.1 lollipop TV Box

$89.95Can, $67.13us
---
Item 869b: MyGica ATV 585 Quad Core Android TV Box.

$89.95Can, $67.13us
---
DISCONTINUED:
---
Item 868: MyGica ATV510X Linux XBMC Only TV Box No WiFi: $48.95

$48.95Can, $36.53us temporary
---
Item 869: Android Media TV Box - MyGica ATV582 Quad Core Nano

$149.00Can, $111.19us
---
Item 866: Android Media Box - MyGica ATV1200

$59.95Can or $44.74us discontinued
---
Item 872: MyGica ATV400 media player box smart tv: $48.95 discontinued

$48.95Can or $36.52us discontinued
---
MYGICA STUFF:
---
Item 873b: MyGica IPC3700 Windows 10 MiniPC TV Box Computer

$228.95Can, $168.95us
---
Item 871: MyGica HDTV USB Stick TV Tuner A680B Windows 7: $35.95

$35.95Can, $27.87us
---
MYGICA REMOTES:
Latest MyGica Remotes:
---
Item 874e: Fully Supported MyGica KR-41 Air motion remote control 2.4 GHz
wireless USB keyboard air mouse for Android media players

$26.95Can or $20.26us; 2x for $46.90Can or $35.95us
---
Item 874aa: MyGica KR-800 motion remote 2.4 GHz wireless Gaming TrackPad
Touchpad Backlit keyboard air mouse for Android media players

$28.95Can or $21.77us; 2x for $49.95Can or $37.54us
---
Item 874: MyGica KR-301 wireless remote-keyboard Facebook air mouse

$29.99Can, $23.25us
---
Other Mygica Remotes:
---
Item 874a: MyGica KR-40 Wireless Remote and Keyboard

$19.95Can or $15.35us; 2x for $36.00Can or $27.69us
---
Item 874b: MyGica KR20 XBMC for Android TV boxes

$19.95Can, $15.35us; 2x for $36.00Can or $27.69us
---
Item 874c: MyGica KR60 factory infrared remote control XBMC Android

$19.95Can, $15.35us; 2x for $36.00Can or $27.69us
---
Item 874d: MyGica KR34 factory infrared remote control XBMC Android

$19.95Can, $15.35us; 2x for $36.00Can or $27.69us
---
Item 875: MyGica KR100 motion remote 2.4 GHz wireless keyboard air mouse

$29.95Can, $23.25us; 2x for $53.95Can or $40.26us
---
OTHER MEDIA PLAYERS:
---
Item 07mag: Mag254 IPTV SET TOP BOX receiver

$88.95Can or $66.38us if buyer subscribes
---
Item 886: HomeWorx HWA5000 FREE Vu ATSC Live TV tuner Android mediaplayer

Special Price: $125.00Can or $96.15us from $200.00Can or $153.85us Special Introductory Price

---
Item 890: CloudnetGO CR13plus Android TV Box 5.1 4K Ultra HD UHD

$198.95Can or $153.04us

---
ETHERNET BRIDGES:
---
Item A7: Belkin F5D4077 VideoLink Powerline Internet Adapter media player

$38.95Can or $28.85us per pair; 2x for $33.95Can or $24.95us per pair
Item 79: DGP-PL085 ethernet bridges 85 MB high speed video wifi internet

$49.95Can or $37.00us per pair; 2x for $79.95Can or $59.22us per pair
Item 36: Royal RPL-85 HomePlug Powerline Network Ethernet Bridge 85Mbps

$29.95Can or $22.19us per pair; 2 pair for $49.95Can or $37.00us
Item 44: NETGEAR XE102 Wall-Plugged Ethernet Bridge RJ45

$20.95Can or $16.12us for 1x
Item A3: HomePlug Powerline single pack turbo 85Mbps ethernet bridge adap

$20.95Can or $16.12us for 1x
---