HobbySat Satellite Signal Strength Meters:
HobbySat Items for sale on Kijiji HobbySat Items for sale Here HobbySat ArabicSat Media Players TV Antennas HobbySat Mobile Dishes HobbySat WiFi Rotating Dishes Remotes &nbsp Satellite Receivers &nbsp Dish LNBs Signal Meters Sat Dishes Sat Switches Telstar 5 Free Satellite Older Satellite Price List Calculate Satellite Angles
Satellite Meters
HOBBYSAT SIGNAL STRENGTH METERS - $10.00 SHIPPING - FREE DELIVERY IN METRO

Contact us by email,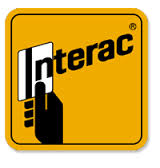 Pay by interac, send email money transfer to: hobby4300@yahoo.ca

See our ads on Kijiji or on our websites:
Click on each item to see it and you can email us from there or here: Email us at hobby4300@yahoo.ca

Guaranteed best price!
We try to have the best $ offer for you and price match anything in Canada.

Signal Strength Meters Spectrum Analyzers


HOBBYSAT SIGNAL STRENGTH METERS

Item 1276: SignalCat SC-5000 3.5" colour TV multi-function satellite meter


$249.95Can or $192.27us
Item 1262: Maxpeak SAM DVB-S handheld multisatellite digital signal meter.

$249.95Can or $192.27us
Item 1264: JVI 10-Signaloc Pro digital multisatellite signal strength meter - discontinued


$114.94Can or $88.42us

HOBBYSAT SPECTRUM ANALYZERS

HOBBYSAT