HobbySat Mobile Dishes:


HobbySat Items for sale on Kijiji HobbySat Items for sale Here HobbySat ArabicSat Media Players TV Antennas HobbySat Mobile Dishes HobbySat WiFi Rotating Dishes Remotes &nbsp Satellite Receivers Dish LNBs Signal Meters Sat Dishes Sat Switches Telstar 5 Free Satellite Older Satellite Price List Calculate Satellite Angles

HOBBYSAT MOBILE DISHES - FREE SHIPPING - FREE DELIVERY IN METRO

Contact us by email,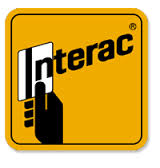 Pay by interac, send email money transfer to: hobby4300@yahoo.ca

See our ads on Kijiji or on our websites:
Click on each item to see it and you can email us from there or here: Email us at hobby4300@yahoo.ca

Guaranteed best price!
We try to have the best $ offer for you and price match anything in Canada.

Mobile Dishes Mobile TV Antennas Mobile Tripods Mobile Mounts


HOBBYSAT MOBILE DISHES

SHAW ↓ ↓ ↓
Item 1627: Winegard Carryout GM-0700 RV Shaw Star Choice


$1349.95Can or $1038.42us
Item 1639: Winegard SK-7003 Trav'ler RV dish Shaw Direct


$2499.00Can or $1937.00us
SHAW ↑ ↑ ↑



BELL ↓ ↓ ↓
Item 1620: Winegard GM5000 Carryout Anser RV Bell TV dish automatic


$559.95Can or $499.00us
Item 1617: Winegard SK-1000 mobile portable antenna


$1699.95Can or $1317.95us
Item 1621a: Winegard Carryout RV portable dome satellite dish GM-6000 G2+


$899.95Can or $697.95us
Item 1648: King Quest Portable automatic satellite TV antenna Bell VQ4200


$895.95Can or $694.53us
Item 1648a: King Rover KD1500 stationary dome automatic satTV antenna Bell


$929.00Can or $714.62us

Item 1648d: King Dome KD3000 In-Motion automatic satellite TV antenna Bell


$1789.95Can or $1376.88us

Item 1649b, 1649c: Winegard RT4000S & T In-Motion RoadTrip Mission Dome Bell DISH



1649b RT4000S Stationary: $1495.95Can or $1150.73us
1649c RT4000T In-Motion: $1795.95Can or $1381.50us
BELL ↑ ↑ ↑
BELL & SHAW ↓ ↓ ↓
Item 1649, 1649a: Winegard RM-4600 DM46 18" crank-up satellite dish Bell Shaw



1649 without elevation sensor: $275.95Can or $212.27us
1649a with elevation sensor: $395.95Can or $304.58us
BELL & SHAW ↑ ↑ ↑

HOBBYSAT MOBILE TV ANTENNAS
Item 1685: Winegard Sensar III BATW amplified directional RV3095 TV antenna


97 kms 60 miles $155.00Can or $119.23us
Item 1685a: Winegard Wingman RV TV antenna booster addon upgrade


97 kms 60 miles $44.95Can or $34.58us

HOBBYSAT MOBILE MOUNTS
Item 1628c: Winegard SKA008 mounting plate - Trav'ler satellite dome dishes


$189.95Can or $146.12us
Item 1628d: Winegard RK-2000 satellite TV Antenna roof mount kit


$84.99Can or $65.38us

HOBBYSAT MOBILE TRIPODS
Item 1614a: DISH 500 HD Camping Combo w/2' Tripod for Bell TV


$129.95Can or $99.96us
Item 1653: Dish tripod, self-supporting tower, 2 feet with mast. DGA6226.


$45.94Can or $35.34us
Item 1654: Dish tripod self-supporting tower 3 feet with mast DGA6228


$50.94Can or $39.18us
Item 1670: Galvanized 5 foot steel tripod mast parts DGA6230


$67.79Can or 52.15us
Item 1628: TR1518 Winegard Carryout tripod mount for portable satellites


$104.95Can or $80.73us
Item 1628a: TR2077 Winegard 18" tripod mount for portable satellite dishes


$72.95Can or $56.12us
Item 1628b: TR3535 Winegard mult-satellite mount for dishes,portable,cameras


$149.95Can or $115.35us