HobbySat Satellite Switches:


HobbySat Items for sale on Kijiji HobbySat Items for sale Here HobbySat ArabicSat Media Players TV Antennas HobbySat Mobile Dishes HobbySat WiFi Rotating Dishes Remotes &nbsp Satellite Receivers &nbsp Dish LNBs Signal Meters Sat Dishes Sat Switches Telstar 5 Free Satellite Older Satellite Price List Calculate Satellite Angles

Satellite Switches You do NOT have to continue paying CableTV or BellTV or Shaw Direct each month forever for TV Channels. If you wish to cut out those monthly bills you can. Many TV Stations are available for FREE to you and have been for many years. You DO need to have some room to place your satellite dish though, so this will save you the monthly CABLE TV and Satellite TV and Netflix bills only if you have that space and go out and get this sat dish. All you have to do is install the dish or have it installed. Switches enable you to watch multiple satellites and/or watch on more than one receiver.

HOBBYSAT SATELLITE SWITCHES - $10.00 SHIPPING - FREE DELIVERY IN METRO

Contact us by email,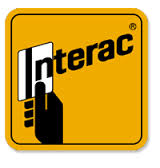 Pay by interac, send email money transfer to: hobby4300@yahoo.ca

See our ads on Kijiji or on our websites:
Click on each item to see it and you can email us from there or here: Email us at hobby4300@yahoo.ca

Guaranteed best price!
We try to have the best $ offer for you and price match anything in Canada.

Bell TV Switches Shaw Direct Switches FTA Switches


HOBBYSAT BELL TV SWITCHES

Item 611: SW44 SW-44 multi-switch Bell ExpressVu 4x4 HD international 4lnb Videopath voltage selected


$68.95Can or 53.04us New. $35.95Can or $27.65us used.

Item 633: SW-21 Bell Videopath original switch SW21

2x for $29.95Can or $23.04us Brand new. 2x for $19.95Can or $15.35us used.

Item 606: 3x8 multi-switch Eagle Aspen S-2180CE power supply Mini Max

$32.95Can or $25.35us

Item 684: Eagle Aspen 501080 Mini Max 3x8 multi-switch Bell TV

$32.95Can or $25.35us

Item 603: 4x4 multi-switch Microyal MRX-44 2-3 satellites/4 receivers


$59.95Can or $46.12us
Item 628: SW-41 4x1 multi-dish switch Microyal


$16.95Can or $13.04us

HOBBYSAT SHAW DIRECT SWITCHES
Item 686: ShawDirectFTA TSMS 4/8 Digital Multiswitch PicoMacom 8 receivers

$84.95Can or $65.35us

Item 686a: ShawDirectFTA TSMS 5/8 Digital Multiswitch PicoMacom 8 receivers

$94.95Can or $73.04us

Item 603: 4x4 multi-switch Microyal MRX-44 2-3 satellites/4 receivers


$59.95Can or $46.12us

HOBBYSAT FTA Free-To-Air SWITCHES
Item 686: ShawDirectFTA TSMS 4/8 Digital Multiswitch PicoMacom 8 receivers

$84.95Can or $65.35us

Item 686a: ShawDirectFTA TSMS 5/8 Digital Multiswitch PicoMacom 8 receivers

$94.95Can or $73.04us

Item 603: 4x4 multi-switch Microyal MRX-44 2-3 satellites/4 receivers


$59.95Can or $46.12us
Item 628: SW-41 4x1 multi-dish switch Microyal


$16.95Can or $13.04us