Mag254 IPTV SET TOP BOX receiver
Our Best Rated receiver for subscribing!!!
Facebook: Best IPTV for subscriptions!
Item 07mag: $88.95Can or $66.38us if buyer subscribes Brand New.
HobbySat is the home of media players and TV Antenna stuff.
We beat all other prices for the gear you need for many years now.
MAG 254 Receiver
3.5mm jack to 3 RCA cable
Instruction Manual in English
IR remote control
2x AAA batteries
Package Box
External power supply unit 12V
Manufacturer: infomir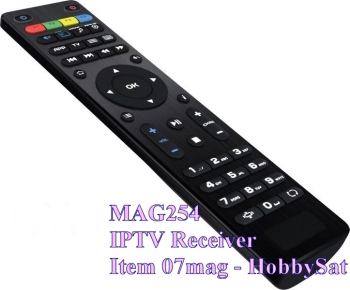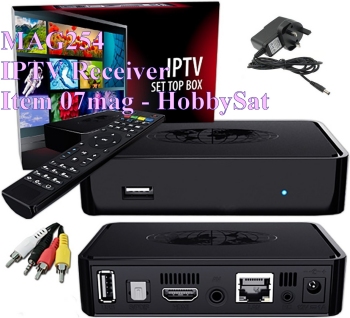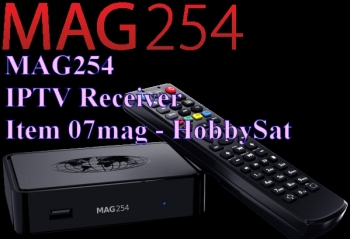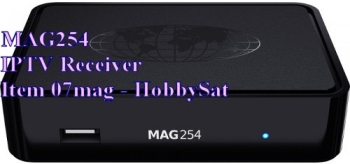 USB
S/PDIF
HDMI
AV
LAN
RC
12V 1A
YouTube
HDMI
mp3
Full HD 1080
Qt
ST
Linux
Dolby Digital
EAC FCC
CE
Recycle
Made in Ukraine.