HobbySat ArabSat ZaapTV X IPTV Arabic Receivers:


HobbySat Items for sale on Kijiji HobbySat Items for sale Here HobbySat ArabicSat Media Players TV Antennas HobbySat Mobile Dishes HobbySat WiFi Rotating Dishes Remotes &nbsp Satellite Receivers &nbsp Dish LNBs Sat Dishes Sat Switches Telstar 5 Free Satellite Older Satellite Price List Calculate Satellite Angles

HOBBYSAT ARABSAT ZAAPTV X IPTV ARABIC RECEIVERS - FREE SHIPPING - FREE DELIVERY IN METRO

$331.95Can or $255.35us
First in Canada with Arabic! Guaranteed best price!
Contact us by email,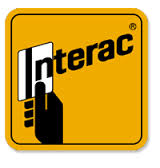 Pay by interac, send $359.05Can email money transfer to: hobby4300@yahoo.ca

See our ads on Kijiji or on our websites:
Click on each item to see it and you can email us from there or here: Email us at hobby4300@yahoo.ca

Guaranteed best price!
We try to have the best $ offer for you and price match anything in Canada.



Item 07zX: ZaapTV X Arabic IPTV Kodi media player Middle East WiFi octacore


$331.95Can or $255.35us
Item 07zX: HobbySat ZaapTV X IPTV Arabic Receivers:
ZaapTV X: $331.95Can or $255.35us plus tax, free shipping, item 07zX.
Arabic TV with IPTV receiver on the internet.
477 Arabic Global Channels.
522 TimeShifted Arabic Channels.
1013 Arabic Channels.
Item 103a: ZaapTV HD409 remote control new MaaxTV LN 4000 IPTV box


$37.95Can or $29.19us
Item 103b: ZaapTV 509 maaxTV 5000 remote control


$44.85Can or $34.50us
Item 103ba: ZaapTV 509 maax 5000 air mouse remote control A21 CloodTV


$49.95Can or $38.42us

Channels List Other Channels:
Arabic Global: 491
News: 36
Movies: 57
Children: 23
Sport: 28
Islamic: 22
Christian: 22
Music International: 17
United Arab Emirates: 33
Saudi Arabia: 44
Egypt: 75
Lebanon: 16
Iraq: 31
Qatar: 14
Syria: 19
Libya: 15
Kuwait: 11
Tunisia: 14
Jordan: 14
Bahrain: 7
Morocco: 9
Yemen: 3
Greek SD: 182 Plus 2, 7, 10 and 12 hours
Greek HD: 230 Plus 2, 7, 10 and 12 hours
Kurdish: 34
Farsi: 33
Afghan: 2
Africa: 27
Armenia: 4
UK: 11
Sudan: 13
Algeria: 17
Arabic Timeshifted: 522 Plus 7 and Plus 12 hours
German Web TV: 29
France Web TV: 6
India Web TV: 8
Russian Web TV: 4
Turkish: 91
Turkish Timeshifted: 78
Azerbaijan: 5