HobbySat IndiaSat PakistaniSat Jadoo4 Quad IPTV Receivers:


HobbySat Items for sale on Kijiji HobbySat Items for sale Here HobbySat ArabicSat Media Players TV Antennas HobbySat Mobile Dishes HobbySat WiFi Rotating Dishes Remotes &nbsp Satellite Receivers &nbsp Dish LNBs Sat Dishes Sat Switches Telstar 5 Free Satellite Older Satellite Price List Calculate Satellite Angles

HOBBYSAT INDIASAT PAKISTANISAT JADOO4 QUAD IPTV RECEIVERS - $10.00 SHIPPING - FREE DELIVERY IN METRO

$165.95Can or $127.65us
Contact us by email,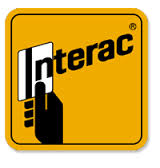 Pay by interac, send $184.75Can email money transfer to: hobby4300@yahoo.ca

See our quad core Jadoo4 ad on Kijiji:
Item 07j4: Jadoo4 HD IPTV Quad Core Hindi Urdu Bangla DVR

$165.95Can or $127.65us
Item 07j4: Jadoo 4 Quad Indian/Pakistani IPTV receiver

Jadoo4 HD Quad Core IPTV Android Box: $165.95Can or $127.65us plus tax, free shipping, item 07j4.
Indian/Pakistani South Asia TV with IPTV receiver on the internet.
Over 500,000 use JadooTV.
24/7 technical support by phone.
Look up channels by number.
1000+ Movies and 250,000+ hours of Video On-Demand content.
Dramas, Cooking, Political, Songs, Latest Shows, Children, Religious, Sports, Education, Weather.
Apps. like YouTube, Jadoo Plus, Facebook, Google, etc., get what you want on Jadoo App Market. 
1000s of movies via XBMC/Kodi. Watch any TV you want, South Asian or English.
Download more channels through the Android Apps. 
Instant access to last 10 channels played.
Access Internet video content via broadband Internet connection directly on your TV!
Includes Air Mouse Remote and Regular Remote.
myJadoo™ – Users can add and share live content.

Limited Time Bonus Offer:
Watch JadooTV On the Go with your Smart Phone or Tablet, mobile devices for free.  ($60 Value).
 Introducing Jadoo4 Android App
With the purchase of Jadoo4 IPTV box get 1 Year Free Service.

Channels:
400+ TV Channels.
Pakistani, Indian, Afghani, Bangla, Persian, Punjabi, Religious.
Hindi: 37
Pakistani: 56
South India: 31
Punjabi: 32
Bangladesh: 18
Persian: 33
Afghan: 24
Nepalese: 8
SriLankan: 5
Sports: >5. Cricket from All over the world. Does not matter what channel. 
      Find it on the internet and get it.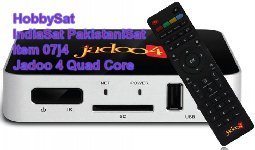 Other pictures:
Jadoo4 Box
Jadoo4 Box 1
Jadoo4 Front
Jadoo4 Front
Jadoo4 Contents
Jadoo4 Screen Shot 1
Jadoo4 Screen Shot 2