HobbySat ArabSat maaxTV LN6000N HD IPTV Arabic Receivers:


HobbySat Items for sale on Kijiji HobbySat Items for sale Here HobbySat ArabicSat Media Players TV Antennas HobbySat Mobile Dishes HobbySat WiFi Rotating Dishes Remotes &nbsp Satellite Receivers &nbsp Dish LNBs Sat Dishes Sat Switches Telstar 5 Free Satellite Older Satellite Price List Calculate Satellite Angles

HOBBYSAT ARABSAT MAAXTV LN6000N HD IPTV ARABIC RECEIVERS - $10.00 SHIPPING - FREE DELIVERY IN METRO

$409.95Can or $315.35us
First in Canada with Arabic! Guaranteed best price!
Contact us by email,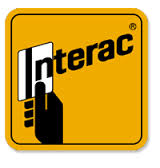 Pay by interac, send $471.44Can email money transfer to: hobby4300@yahoo.ca

See our ad on Kijiji:
Item 07M6: maaxTV LN6000N HD Arabic IPTV media box 2016 model


$409.95Can or $315.35us
Item 07M6: HobbySat ArabSat maaxTV LN6000N HD IPTV Arabic Receivers:

MAAXTV LN6000N HD: $409.95Can or $315.35us plus tax.
Free shipping, item 07M6.
Arabic TV with IPTV receiver on the internet.
With apps.
490 Arabic Global Channels.
522 TimeShifted Arabic Channels.
1012 Arabic Channels.

Item 103a: ZaapTV HD409 remote control new MaaxTV LN 4000 IPTV box


$37.95Can or $29.19us
Item 103b: ZaapTV 509 maaxTV 5000 remote control


$44.85Can or $34.50us
Item 103ba: ZaapTV 509 maax 5000 air mouse remote control A21 CloodTV


$49.95Can or $38.42us

Item 07M6: $389.95Can or $299.96us Brand New

Facebook: Finally here, the latest from maaxTV IPTV, the latest and greatest technology in ethnic media boxes!

MAAXTV LN6000N HD is the ultimate entertainment machine. The device delivers video content via broadband to a television set without the use of a satellite dish or a personal computer.

We have the maaxTV LN6000N HD Arabic IPTV media box latest new model.
We sell it for $389.95Can
We are distributor in Maritimes Provinces. Get this or any of our other IPTV media box receivers.

Like ZaapTV almost exactly, except maaxTV is preferred in other countries.

1012 Arabic channels.
Many other languages.

maaxTV LN6000N: $389.95Can or $299.96us plus tax, free shipping.
Arabic TV with IPTV receiver on the internet.
Apps. plus Marketplace for more apps.

FEATURES:
Faster Zaaping
Quad Core Processor
Built-in AC WiFi
HDMI 2.0 Interface
Full HD 1080p/4k Resolution
10/100/1000 Ethernet Port
Easy Installation
Bluetooth
USB
DOLBY DIGITAL
DOLBY DIGITAL - PLUS
DIGITAL dts COMMAND
Dual Band WiFi
maaxTV GO

Processor:
AMLogic S905-H Quad Core up to 2.0GHz

System:
MaaxTV OS 64bit, Ver 5.1.1

Video Format:
H.265, H.264 AVC, H.264, MVC, MPEG-1, MPEG-2, SD/HD, MPEG-4 SD/HD, ASP, VC-1/WMV, AVS/AVS+, MJPEG, HEVC HD, UHD

Audio Format:
MP3, WMA, AAC, WAV, OGG, AC3, MIDI, DTS, FLAC, APE, ALAC, M4A

Container Format:
MPEG 2 Audio, AAC, MP3, WMA, RM, FLAC, OGG, MP3, AAC, WMA, RM, FLAC, Ogg, Dolby Digital, Dolby Digital Plus, DTS

Video Resolution:
PAL, NTSC, 720P, 1080I, FULL HD 1080P, 4K 60Hz

Video Interface:
HDMI 2.0, Analogue RCA video/stereo audio

Network Interface:
10/100/1000 Gigbit Ethernet

WiFi:
Built-in 802.11b/g/n/ac, 802.11 2.4/5Ghz

Optical Interface:
SPDIF

Other Ports:
3X USB 2.0 ports (for flash storage/hard drive)
1X TF Card

Size:
115mm/4.52in

Included:
MAAXTV LN6000NHD, Remote Control, 110/220 V Power Adapter, EU/US/AU/UK Adapter Plug, Audio/Video Cable, 10/100 Ethernet Cable

Language Menu:
English

Certifications:
CE, FCC, RoHS compliant

YouTube:
With access to YouTube™ that has become a metaphor for the democratic power of the Internet. At the same time it becomes one of the largest sources of entertainment and social networking.

Netflix:
With access to Netflix™ you can enjoy the highest quality programmes on your screen whenever you want right from you account.

facebook:
Access your Facebook™ account through your MaaxTV LN6000N instantly! Stay updated with friends and your interests from the comfort of your TV with the biggest social media network!

490 Arabic Global Channels
522 TimeShifted Arabic Channels
1012 Arabic Channels

Channels List

Other Channels:
News: 36
Movies: 57
Children: 23
Sport: 28
Islamic: 24
Christian: 22
Music International: 17
United Arab Emirates: 33
Saudi Arabia: 44
Lebanon: 16
Egypt: 74
Iraq: 30
Qatar: 14
Syria: 19
Libya: 15
Kuwait: 11
Tunisia: 14
Jordan: 14
Bahrain: 7
Morocco: 9
Yemen: 3
Greek SD: 205 Plus 2, 7, 10 and 12 hours
Greek HD: 230 Plus 2, 7, 10 and 12 hours
Kurdish: 34
Farsi: 33
Afghan: 2
Africa: 48
Armenia: 4
UK: 11
Sudan: 13
Algeria: 17
Arabic Timeshifted: 522 Plus 7 and Plus 12 hours
German Web TV: 29
France Web TV: 6
India Web TV: 8
Russian Web TV: 4
Turkish: 91
Turkish Timeshifted: 78
Azerbaijan: 5

Apps and get more apps in Marketplace.

07M6.