Jadoo3S or Jadoo3 Tablet South Asia IPTV
Get ALL the Jadoo channels for a good discount!!!
Facebook: Enjoy the South Asia Entertainment with ALL Jadoo channels.
Item 869a: $99.95Can or $74.95us Clearance Price only Brand New.
Jadoo3S or Jadoo3 Tablet South Asia IPTV
Kijiji (Local Pick Up) Clearance Price Only $99.95.
Save $100 plus dollars!
Jadoo3S or Jadoo3 Tablet. Brand New. 07j3S 07j3Tab
I will sell below 1/2 my cost at $99.95 total.
For a couple days, then back to regular price.
Thanks.
300+ Live HD Quality South Asia Channels
1000+ On-Demand Bollywood & Regional movies
12000+ hours of Video On-Demand content
Warranty plus hardware failure replacement.
30 years selling electronics in Halifax.
Free Delivery in Halifax on this item. Free Shipping.
S16.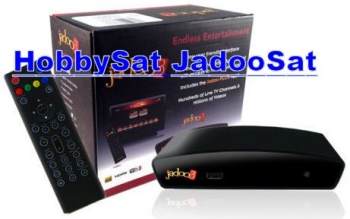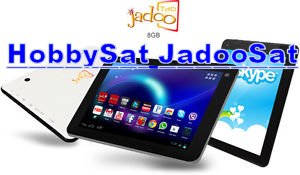 HobbySat is the home of media players, Android TV, IPTV, TV Antenna stuff and Free to Air Satellite.
We beat all other prices for the gear you need for many years now.
INCLUDED:
Jadoo3S - Full HD (1080p)
Composite Cable
HDMI cable
Power Adapter
IR Remote Control
AAA Batteries
WiFi 11n
Quick Start Guide - QSG